So you've all heard BitCoin but still people do not understand it. And even less are actually in a situation where they have anything to do with it.
On this page I plan to explain a little about it and importantly how YOU can get your hands on some of it. Don't get me wrong, I am not the Word's expert and I'm certainly not a Financial Advisor! So be warned… Go into this with your eyes wide open and not without having done due diligence.
That having been said, sometimes in my opinion, it is worth having a little flutter now and again. And I think that if one is prepared to lose your small investment, and it comes up good then it is Boom Times!
Now I have done a little research and it seems that the easiest and quickest way to jump on the band wagon is to go with these guys below. And after a poor few later months of 2019, when it was a "Bear Market", it looks like it could come good again as 2020 and I for one am hoping for a "Bull Run" as the year progresses.
With Coinbase, it is really easy to sign up, register a debit or credit card and buy some Crypto Currency. You don't have to invest a lot. Anything from £50-£100 but a good "dabble" in the water can be had for a couple of hundred quid! BUT HURRY! As I look today (12/01/2020) it seems to be rising in value again. And it is such a volatile commodity, when it goes, it can go ballistic!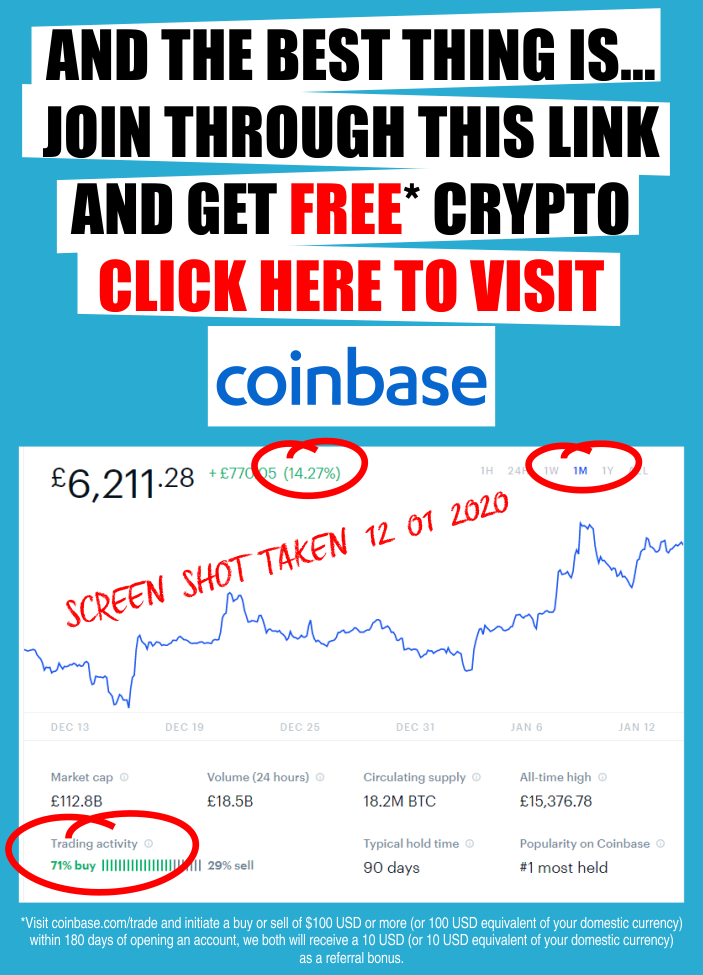 Alternatively, copy and past this link into your browser: https://www.coinbase.com/join/fearn_a