Welcome to FRUU.co.uk

Website Design & Marketing Services for Small Businesses and Sole-Traders.

You'll find I can help with everything from Initial Brand Creation and artwork files through to every aspect of marketing your business. If you are a brand new business I can save you thousands of pounds compared with a large Design and Marketing Agency.

In addition to Designing & Hosting your website, l can create all the Stationery you will need for your business. And I can even help out with Sales on your Exhibition Stand at the NEC or similar venues. With well over 30 years experience in Selling & Marketing a wide range of Products & Services, I can help you sell yours!

Or maybe you need a 360 Degree Video Tour of your premises for use on Google StreetView? As a Google Trusted Photographer I can take the photos and upload them to Google Street View and also give you files to use on your website or Facebook Page.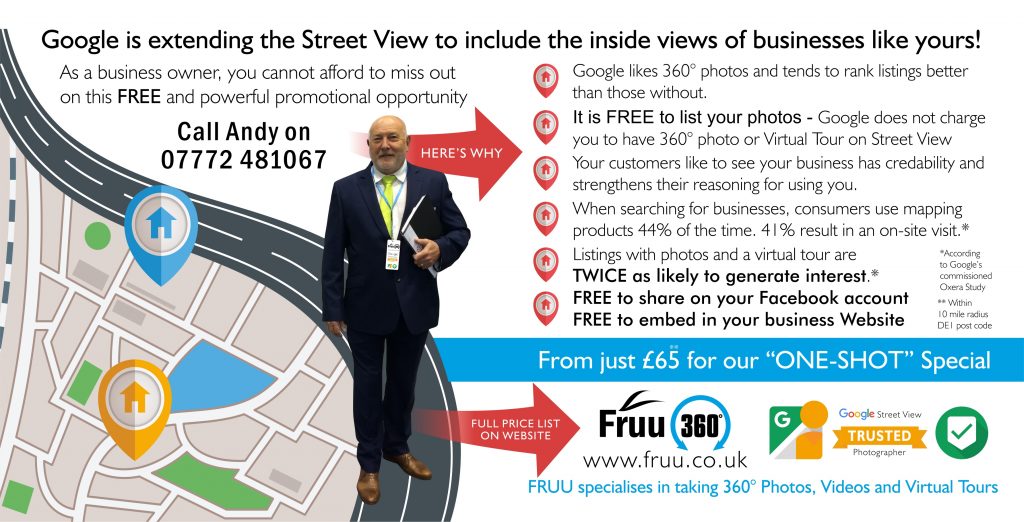 Find out more on my 360 Photo & Video page by clicking the image above